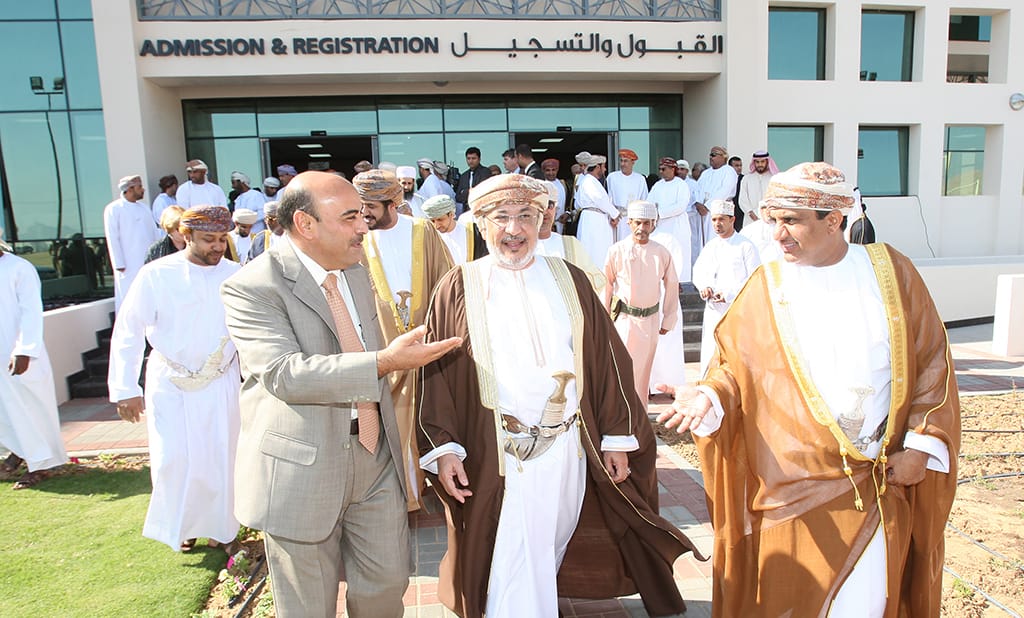 Required official documents and admission fees
1. Transcript of the original general education diploma marks, and an equivalency certificate from the Ministry of Education in the Sultanate for students who obtained it from outside the Sultanate.
2. A copy of the identity card for Omani students or a copy of the passport for non-Omani students.
3. Certificate of good conduct and behavior.
4. A copy of the birth certificate.
5. Three photographs.
6.Admission form filled with data that the student receives from the College of Admission and Registration Department.
7. A medical certificate that he is free from infectious diseases.
8. The admission fee of (100) riyals is non-refundable.