BUC encourages academic staff members to be involved in research activities that require to large extent access to research funds. 
There are two main sources of funding:
Research  Project Support
 Research Project Support (RPS) provides funding for supporting individual and group projects, developing research initiatives. The Research and Innovation unit administers the process by reviewing and approving the applications, please refer to the Research Project Support Application Guidelines. 
External Research Fund
The college encourages its academic staff members to work collaboratively to be leading voices in Oman. Ministry of Higher Education, Research, and Innovation is the main external source of funding in Oman. For more information about various research grants, please visit:
Upcoming Seminars & Conferences
Research Colloquium
Research Forum
Students Best Projects and Presentations Second Semester 2020-2021
Research Colloquium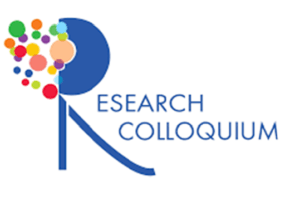 Research colloquium serves as an opportunity to evaluate and praise students' hard work and innovative projects.
It embraces different activities that shed light on students' contributions during the academic semester. Students are chosen and nominated by their academic departments for two praises which are BEST PROJECT and BEST PRESENTATIONS
Research Forum
Students Best Projects and Presentations Second Semester 2020-2021
Research Approaches in Teaching, Learning, and Technology
The Unit of Scientific Research and Innovation has organized the first research forum during the academic year 2021–2022. The title of the forum is "Research Approaches in Teaching, Learning, and Technology." Lecturers from the USA and Oman have given their fruitful participation to bridge the gap between traditional teaching methodologies and the most recent teaching methodologies
Scientific Research and Professional Development
Vision
BUC Faculty and graduate students are active producers of meaningful research, significant contributors to the development of the country, and efficient partners with the community.
Mission
The Department of Research and Innovation aims to disseminate and enrich the culture of research among BUC faculty and graduate students through setting effective research plans, providing financial resources and academic support, and offering research programs.
Conference Participation for the academic Year 2021-2022 First Semester
The presenters

The Academic Department

The conference Organizer

Theme of the Conference and Country

 

The title of the paper

Ragad Tawafak

Information Technology

IEEE explorer

ITSS-l0E 2021: International Conference on Intelligent Technology, System and Service for Internet of Everything

University of Science and Technology

A tool model group (TMG) Development to enhance student performance.

Ijaz Muhammad Khan

Information Technology

University Tenaga Nasional (UNITen)

7th International Visual Informatics Conference 2021 (IVIC'21)

Selangor, Malaysia and Online)

A Machine learning classification application to identify inefficient novice programmers..

Ghaliya Alfarsi

Information Technology

IEEE explorer

2021 International Arab Conference on Information Technology

Sultan Qaboos University, Muscat, Oman

The General View of Virtual Learning Environment in Education Sector.

Baidaa Hamza Khudayer

Information Technology

IEEE explorer

1st International Conference of Applied Computing & Smart Cities (ICACS21)

Knowledge University, Erbil, Iraq

Artificial Intelligence Effectiveness and Impact within COVID-19.

د. رمضان ابراهيم عبدالكريم موسى علام

القانون

الجامعة العربية المفتوحة بالشراكة مع جامعة نزوى

رؤية عمان 2040 وانعكاساتها على قطاع التعليم

مسقط. سلطنة عمان

تبسيط إجراءات التقاضي دراسة تأصيلية تطبيقية مقارنه
Google Scholar provides a simple way to broadly search for scholarly literature. BUC Academic Staff has been cited by many authors in different fields all over the world
This emphasizes the fact that they are influencing scientific research areas both theoretically and practically.