Scientific Research and Professional Development
Vision
BUC Faculty and graduate students are active producers of meaningful research, significant contributors to the development of the country, and efficient partners with the community.
Mission
The Department of Scientific Research and Higher Studies aims to disseminate and enrich the culture of research among BUC faculty and graduate students through setting effective research plans, providing financial resources and academic support, and offering research programs.
1.To create and develop policies and procedures regarding faculty members' research activities and funding.

2.To review and evaluate all research proposals and conference participation requests from the college faculty staff and write recommendations to the college dean for final decisions.

3.To develop research budget and oversee the financial support given for scientific research projects and publications submitted by faculty members at the college.

4.To review faculty members' research plans and make recommendations to the dean on any reallocations of teaching loads for faculty members involved in meaningful research.

5.To coordinate with the college academic departments and organize conferences and symposiums, to offer postgraduate programs in accordance with the college research strategy.

6.To periodically organize research forums and symposia to disseminate the research culture among the college faculty members and students.

7.To monitor and ensure that research undertaken by faculty members is conducted in accordance with the college policies on research Ethics, Biosafety, and Intellectual Property.

8.To establish and disseminate an "Outside Door Policy" that encourages and enhances cooperation with industrial/commercial agencies in terms of consultation, research sponsorship, and funding.

9.To establish mechanisms for collaboration with national and international research networks that might help to enhance the college research performance.

10.Coordinating with the academic departments to ensure that the faculty members' research and scholarly activities are effectively incorporated into curricula and have a positive impact on teaching and student learning.

11.Coordinating with the academic departments to offer and monitor postgraduate programs as articulated in the college strategic plan.

12.To offer research consultations to the faculty members and students.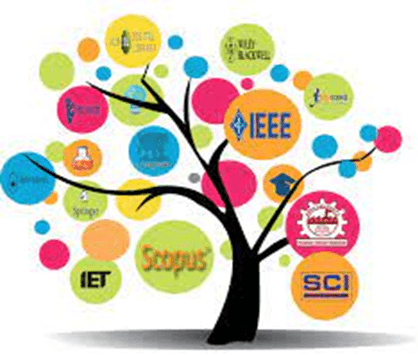 Recently Published Articles by BUC Academic Staff
BUC Academic Staff Contribution in Google Citation
Google Scholar provides a simple way to broadly search for scholarly literature. BUC Academic Staff has been cited by many authors in different fields all over the world
This emphasizes the fact that they are influencing scientific research areas both theoretically and practically.
Most Frequently Cited Paper BY BUC Academic Staff
Students Acceptance of Google Classroom: An Exploratory Study using PLS-SEM Approach
| | | |
| --- | --- | --- |
| Number of Citations | The Article Link | Authors at BUC |
| 256 | | Dr.Rana Almarrof Alanaimi |
Assessing the impact of technology learning and assessment method on academic performance
A model for teaching an introductory programming course using ADRI
Analysis and classification of Arabic newspapers' Facebook pages using text mining techniques
Research Forum
Research forum is held two times a year. The significance of this activity is to share knowledge, innovation and up to date scientific research among BUC staff.
The forum is organized by the BUC Scientific Research and Professional Development Unit that seeks the support of expertise from BUC academic staff and staff from other colleges and universities to present up to date topics and innovative ideas.
Research Colloquium
Students Best Projects and Presentations Second Semester 2020-2021